The Challenge
Hunter's Honey Farm's existing website functioned, but had a number of issues:
An extremely dated look and feel.
Could be displayed in miniature on mobile devices, but was barely usable.
Since it was integrated with their accounting software, keeping the website content up-to-date was difficult and time-consuming.
As a result Hunter's their online sales had been declining for several years.
Owner, Tracy Hunter, had a number of requirements for the new website:
Include the latest website design features, but maintain a folksy, hometown, hand-crafted look and feel.
Since they sell retail and wholesale, they needed to offer shipping via UPS and the U.S. Postal Service.
Process credit card charges through their existing merchant account.
Our Solution
TRG Web Designs developed a new website for Hunter's Honey Farm using:
WordPress as the platform.
WooCommerce as the e-commerce engine
Custom code and other software to provide unique features like recipes, tours and events.
As part of the project, we also designed a new logo for Hunter's Honey Farm.
Our implementation included:
A cloud-based hosting platform configured with Secure Socket Layers (SSL)
Credit card processing via Authorize.Net
Integration with UPS, U.S. Postal Service and Stamps.com to display real-time rates, print labels, pay postage and automatically assign tracking numbers.
Google Analytics to monitor website traffic, especially shopping cart and checkout activity so that abandoned carts issues could be analyzed and improved.
Logo Design
For Hunter's Honey Farm, we designed two logos:
The primary logo had an emblem containing a bee to the left and their name on the right.
We also created a round emblem logo for places where the wide emblem wouldn't fit (e.g., the site icon shown when the site is saved to a smartphone's home page).
Read more about the logo design for Hunter's Honey Farm in our article: The Long Journey to a New Logo.
Old Logo
New Wide Logo
New Round Logo (Emblem)
Shop Page Design
The new website's shop page greets visitors with pictures of the most popular products at the top of the page and options to search or browse by category. The page will display anywhere from one to five products horizontally, depending on the width or the screen or browser window.
Old Shop Page
New Shop Page
Old Product Page
New Product Page
Recipes
Tours
Mobile Friendly Design
We incorporated a number of features to make the new site mobile-friendly.
We employed responsive design techniques where we detect the size of the user's screen and format the pages for that specific size.
We made the fonts large enough to be easily read from mobile devices.
We sized buttons and icons so they can be easily tapped and spaced them far enough apart to to avoid accidental taps on the wrong object.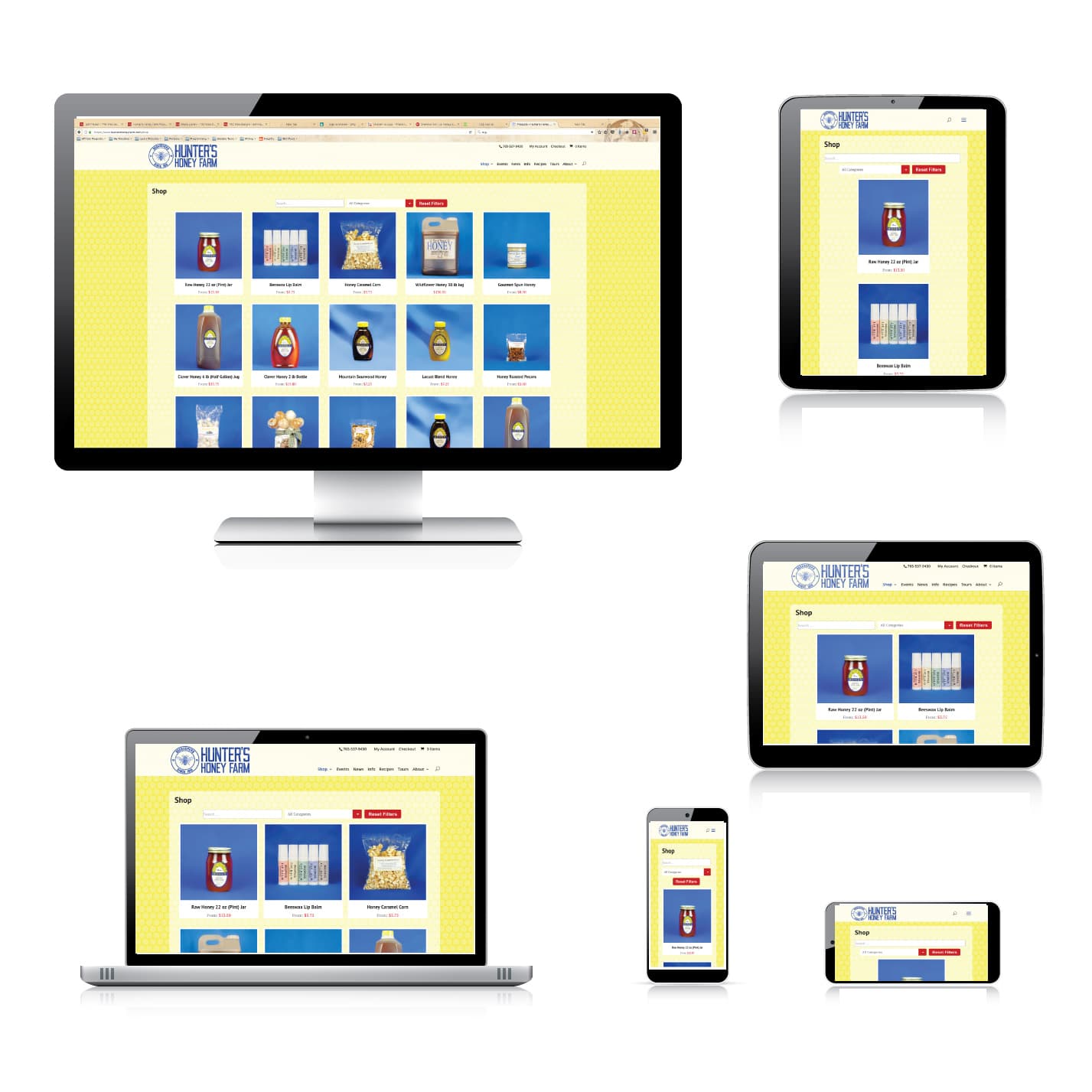 Website Traffic Statistics
We implemented two different techniques to capture and report website activity.
Jetpack Site Stats
We added Jetpack Site Stats to provide the Hunter's Honey Farm users easy access to website traffic statistics from inside the administration panel.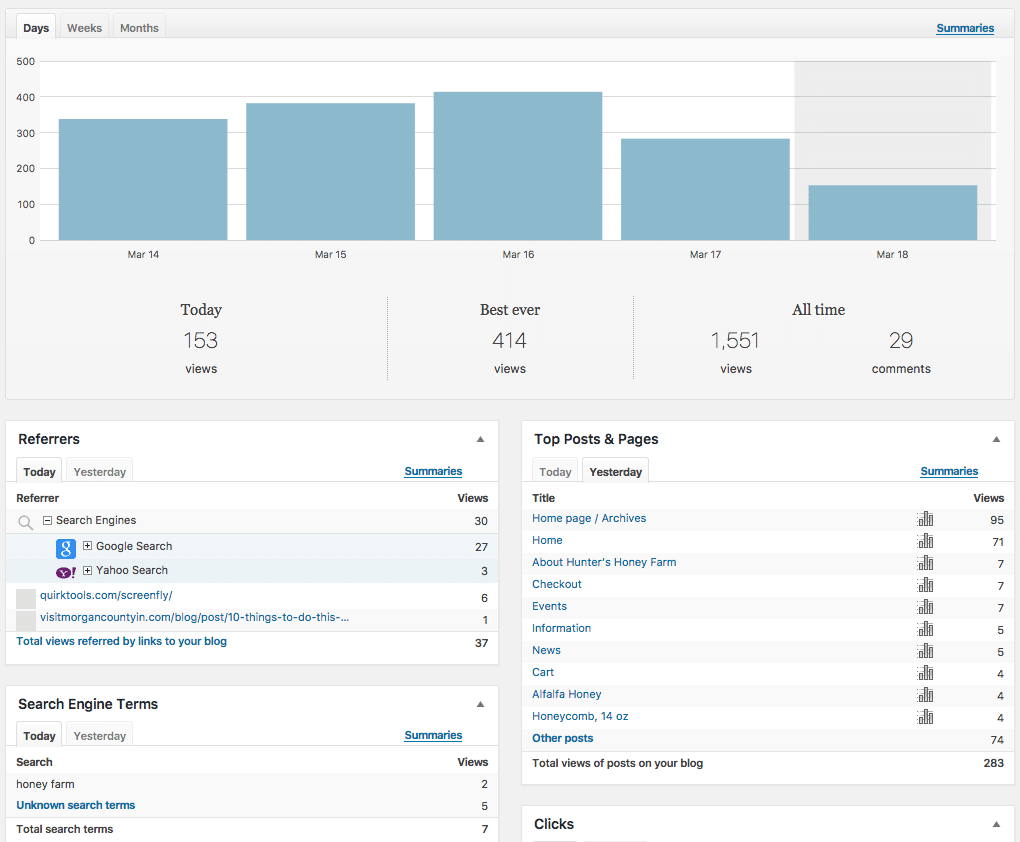 Google Analytics
We also incorporated website traffic tracking using Google Analytics to provide more detailed statistics like this Funnel Visualization of the Cart Checkout process.
Other Website Design Services
Caching
A caching engine stores optimized copies of pages and images to speed website performance.
Firewall
A firewall monitors activity, blocks malicious behavior and locks out anyone who attempt to hack the website.
Cloud Backup
Automated cloud backups of the website run several times per day, enabling fast recovery the site if ever needed.
Training
We provided training on adding new products, recipes, tours and every thing else needed to manage their website.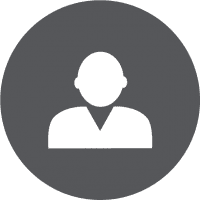 Listen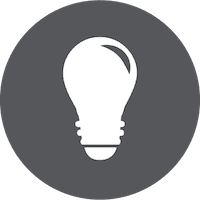 Offer Options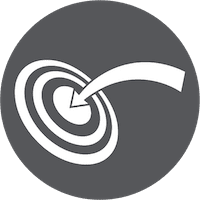 Deliver Solutions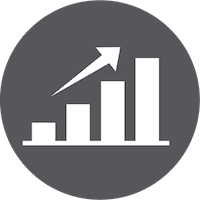 Help Succeed
Call Today for a Free Quote